South Florida New Construction
Looking for new homes, condos or townhomes in South Florida? We are here to help you navigate through new and resale properties. There are currently 182 builders to choose from in 297 new home communities across the South Florida area. Choose from 1,760 home plans or the 405 quick move-in homes to find the perfect home for you in the South Florida area. With prices ranging from low $100k's to Multi-Million and home sizes between 405 and 16,000 square feet there is sure to be a home that will fit your needs. Whether you need a small starter home or large family home, you will find homes in South Florida that have between 1 to 6 bedrooms and 1 to 9 bathrooms. You many also notice that newly built homes in South Florida are more expensive than resale homes. Before you let this deter you, remember there are tons of cost savings that come with buying a new home including less maintenance cost and energy cost.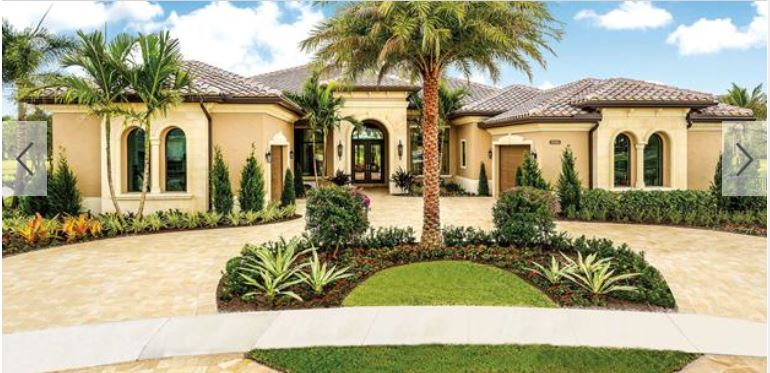 To help you get you started on your new home search, check out these six steps on buying and building a house.

Step 1: It's important that you first decide if a new home is right for you. Investigating what makes new homes a good option versus an existing home.

Step 2: Shopping for a New Home - there are lots of things to learn about when it comes to buying a new house and that there are lots of questions that needs answering from finding the right neighborhood, what to look for when choosing a builder and getting the most from your builder's sales pros.

Step 3: Buying and Financing - Before you go out and fall in love with a home that's out of your budget, it's important to get your finances in order. Once you understand where you stand financially, it's time to figure out how to finance your new home. This is the step where you'll learn about down payments, how much home you can afford, your builder's closing process and more.

Step 4: House Style - This is truly the fun part. Who doesn't want a home that fits their lifestyle to the T? If you choose a production builder, you'll pick from a collection of floor plans and then you'll be able to personalize it through options and upgrades. You'll visit your builder's design center where you'll choose faucets and fixtures, cabinets, flooring, lighting and much more. If you are building a custom home, you'll work with your builder to create a floor plan. The best part is that both choices offer the ability to individualize your home for your family and lifestyle.

Step 5: Building Process - This is when the magic happens. Depending on the type of home you're building, it can take anywhere from six to 10 months to complete your home. The complexity of your floor plan will also factor into your timeline. We know that buying a home is often the biggest purchase you'll make, so it's important clear any misunderstandings and to help alleviate any stress by understanding your builder's process, know who's on your building team and learn what goes into a high-quality foundation.

Step 6: Settling In - Home, sweet, new home! Yes, you'll have fun decorating and settling into your new home, but maintenance is important too — just as you would maintain a new car, you too should maintain your new home. Now that you have all of that out of the way, it's time to enjoy your new home. Throw a housewarming party in that new kitchen or simply sit back and relax. Welcome home!
We're here to assist you in finding the right home. We have been providing professional buyer representation in Southeast Florida since 2004. South Florida offers diverse options and we can serve as your personal shopper because we are familiar with the local areas and communities.
Buyer representation allows you to have an advocate in your corner, representing your interests and offering you objective advice and information. Buyer representation is available at no charge to you plus we also offer incentives to assist with your closing costs.
Are you ready to look for new homes or condos in South Florida? Then call or send us an email or text for a prompt professional response.